WE SUPPORT YOU WITH THE MOST MODERN TECHNOLOGY FOR THE FOOD INDUSTRY – EVERY STEP OF THE WAY
The food industry is expanding worldwide as a result of constantly improving living standards and changing eating habits. The field of processing raw fruits, vegetables, grains, meats, fish, coffee, and dairy products into finished goods is wide and complex.
Rieckermann supplies a wide range of processing technology and packaging systems for various industrial segments in the growing food market. We assist with recipes and plan your production plants from raw material handling through to processing and modern packaging systems for the complete supply of finished products.
Our customers range from food ingredient producers to consumer food manufacturers in almost all areas of the food processing industry. We constantly analyze demands and trends in the industry on both local and regional levels.
Our experienced team is dedicated to understanding your specific philosophy and finding the right solution for your individual needs, allowing you to realize your project with the help of our selected international partners.
From the early stages of planning, we support your industrial investment with engineering and design, project management, and procurement of production equipment. We also provide installation and commissioning as well as after sales service. Once your factory is running, it will be taken care of by our expert local service teams.
We would be happy to discuss your individual requirements and project challenges with you.
If nothing is shown here , there is no current event for this industry available.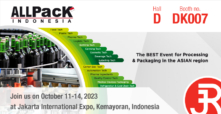 Oct 11 - 14, 2023
Jakarta, Indonesia

Multiple industries
Exhibition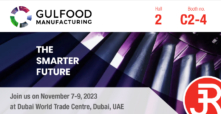 Nov 7 - 11, 2023
Dubai, UAE

Food Processing
Exhibition