HIGHLY SPECIALIZED SOLUTIONS FOR AN ASCENDING INDUSTRY
The aerospace industry leads worldwide advancement in science and technology. Aerospace systems are increasingly complex, very high value per unit weight and the required components have to be manufactured to the highest quality standards.
Becoming an important sector apart from conventional machine sourcing in Europe, we are highly engaged in special products of American origin delivering the latest certified and proven technology developed for high end demand industry.
From engine components to landing gear and structural elements, we provide solutions to our customers for all aerospace requirements.
Mr. Miguel Castro Frenzel
Industry Manager, Metal Processing
Email: [email protected]
Categories
Engines
Blades
Casings
Impellers
Blisks
Landing gears
Structural parts
Milling
5 axis milling machining center
Grinding
Vertical grinding
Electro chemical grinding (ECG)
Broaching
Broaching
Broaching sharpening, tool profile grinding
Laser/electric discharge machining (EDM)/electrochemical machining (ECM)
Laser welding, cutting
EDM, ECM, laser drilling
Surface treatment
Shot peening, shot/grit clasting
Thermal spray coating
Water jet cutting
Testing/non-destructive testing (NDT)
Power measuring
Non-contact measuring
Handling systems
OTHER METAL PROCESSING SOLUTIONS
If nothing is shown here , there is no current event for this industry available.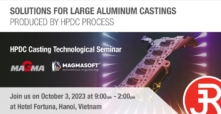 Oct 3, 2023
Hanoi, Vietnam

Metal Processing
Seminar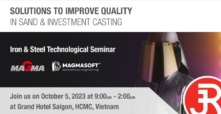 Oct 5, 2023
Ho Chi Minh City, Vietnam

Metal Processing
Seminar