MOVING FORWARD WITH CONCEPTS, SERVICES & INNOVATION
MEETING THE PHARMACEUTICAL ENDUSER REQUIREMENTS
Rieckermann has been providing support for the pharmaceutical industry for decades, with solutions and services for the processing, production, and packaging of all types of pharmaceuticals in liquid, solid, or semi-solid form. Furthermore, we serve customers who produce active pharmaceutical ingredients, medical devices, and cosmetics.
We continuously strive to expand our knowledge of pharmaceutical trends in different countries. This enables us to provide local solutions in line with international regulatory standards. When it comes to our engineering services, we offer expert advice on implementing good manufacturing practice (GMP) and ensuring PIC/S compliancy for virtually every pharmaceutical application.
Profit from the extensive know-how of our international network of experts and partners – and get access to the latest innovations.
If nothing is shown here , there is no current event for this industry available.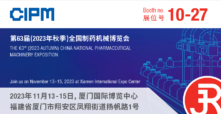 Nov 13-15, 2023
Fujian, China

Pharma
Exhibition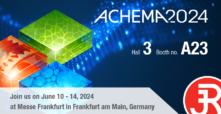 Jun 10 - 14, 2024
Frankfurt, Germany

Pharma
Exhibition