SOLID PROCESSING & PACKAGING SOLUTIONS
The production of solid pharmaceuticals requires technologies assuring dust-free handling, a uniform, and homogenous mixing of active ingredients into carrier materials as well as the supervision of critical process parameters to achieve a continuously high level of product quality.
This is why we always focus on optimal workflows, cost-efficiency, and safety with every piece of equipment. From laboratories to pilot and production plants, we provide a dedicated solution for all your requirements.
Benefit from our portfolio for solid solutions
Mixers & blenders
Fluid bed dryers/granulators
Wet & dry size reduction mills
Compactors
Powder-handling equipment
Tablet presses
Powder, pellet & tablet coating
Powder-fillers & capsule fillers
Blister machines, cartoners & serialization
Tablet/capsule counting lines
Containment solutions
Packaging materials
Laboratory equipment
SOLID PROCESSING PACKAGING SOLUTIONS VIDEO & IMAGE
If nothing is shown here , there is no current event for this industry available.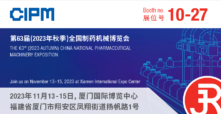 Nov 13-15, 2023
Fujian, China

Pharma
Exhibition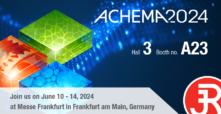 Jun 10 - 14, 2024
Frankfurt, Germany

Pharma
Exhibition