LIQUID SPECIAL
BLOW-FILL-SEAL
USING ONE MACHINE FOR THREE PRODUCTION STEPS
A blow-fill-seal (BFS) machine minimizes contamination risk and reduces production costs.
Reducing machine interfaces is a key factor in getting three steps from one machine only. Integrated blow-fill-seal technology combines:
Forming
Sterile/aseptic filling
Closing
Rieckermann knows the integral parts in a pharmaceutical filling process and how to manage their interfaces. We are a reliable partner and have the experience necessary to set up your industrial solution for dedicated pharmaceutical applications.
Process, qualification & GMP
Elimination of cross contamination risk in your filling process is the right GMP mindset
Large batch production without direct human interference
Significant reduction of qualification & validation efforts
Fewer SOPs for easy control of your facility
High degree of sterility assurance backed up by scientific research
Investment, operation & marketing
Smaller plant facility layout

Less equipment
Less storage of raw materials & consumables
Fewer operational costs for clean rooms, machine maintenance, manpower, etc.

Significantly lower costs per container compared to other liquid filling processes
Automated CIP / SIP processes
Flexible container design
Improved functionality of finished product, with

No glass breakage
No refill of inhalers
LIQUID SPECIAL
BLOW-FILL-SEAL VIDEO & IMAGE
Thermoplastic resin is extruded into a tubular shape (parison) which is continuously flushed with sterile air.
The bottom of the parison is pinched and closed, while the top is held open with the help of the special mold design. At the proper length, the mold is closed and the parison is cut. The parison in the mold is then conveyed to the point of fill.
If nothing is shown here , there is no current event for this industry available.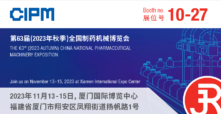 Nov 13-15, 2023
Fujian, China

Pharma
Exhibition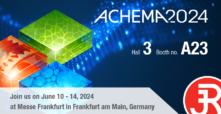 Jun 10 - 14, 2024
Frankfurt, Germany

Pharma
Exhibition